The reception rooms include :
– Three receptions rooms large enough to accommodate in total up to 300 people
– The catering office next to reception rooms
– Private access to the rose garden, and the park next to the castle and the lake
– The Chapel
– Water, electricity and heating supplies
– A private and lighted car park
Prices
– Up to 100 people: € 3,990
– From 101 to 200 people: € 4,990
– From 201 to 300 people: € 5,990
– From 301 to 400 people: € 6,990
– More than 400 people: prices on request
A dinner the day before the reception or a brunch the next day are also possible and we will be delighted to study your request together.
Bedrooms for friends and families: There are also two housing facilities (called "gîte"), one in the reception room and the other one in "Little" (a lovely 18th century house located 100 meters from reception room) have together 13 private double bedrooms, each with a bathroom. One of those bedrooms has a specific access for disabled people: € 69 per room per night. Bed linen and towels are included. Should you need more beds, we can provide 16 additional single beds (25 € / bed) in the existing bedrooms to reach a total sleeping capacity of 44 people.
Furnitures and equipment: We can also rent you indoor and outdoor furnitures (round tables, oval tables, buffets and chairs) and others equipments (reception tents, lighting, sound, photobox, etc.) needed for your event.
Emmanuelle (Hâtes Events) will guide you for a tailor-made organization combining elegance, refinement and comfort to make sure your weddings will be the most beautiful and unforgettable day of your life!
Others family events can also be organized at Pont-Chevron : Birthday, christening, bar mitzvah, bachelor parties, family parties…
For your comfort, you can book bedrooms in our two housing facilities ("gîtes") :
– the "gîte des Communs" : 8 double bedrooms (including one having access for disabled people and a other one with 2 bunk beds) each having its own bathroom/toilet.
– the gîte called "Little": a lovely cottage located in our park at 100 metres from the reception room : 5 double bedrooms each having its own bathroom/toilet. 
So, the 13 bed rooms have a total of permanent 28 beds but should you have more needs, we can add 16 additional beds in those bed rooms to accommodate up to 44 people in total.
We will not impose any supplier and you are indeed free to deal with any suppliers of your choice. Should you need some help, we can propose a list of good quality suppliers we recommend because are familiar to working with us at Pont-Chevron (caterers, DJs, florists, etc.), as well as a list of hotels in the vicinity.
Events can also be organized outdoor in the park of the castle and/or close to the lake. In such case, tents can be provided.
We will be happy to study your wishes so that the organization of your reception fully complies to your need. To do so, we invite you to contact  Emmanuelle (Hâtes Events) who will assist you transforming your dreams into reality !
– Located 1h30 from south/south-east of Paris
– Motorway exit 10 minutes from Pont-Chevron
– Capacity : up to 300 people seated indoor plus an other 300 people seated outdoor under a tent to reach a total of 600 seated people.
– 300m2 of modular and heated reception rooms
– 13 bedrooms
– 1 lighted and private car park to accomodate up to 150 cars
Prices :
– Up to 60 people: € 1,550
– From 61 to 100 people: € 2,050
– From 101 to 150 people: € 2,550
– From 151 to 200 people: € 3,050
– From 201 to 250 people: € 3,550
– From 251 to 300 people: € 4,050
– More than 300 people: quote on request
Our equipment at your disposal
"Napoleon III" white chairs
Buffets, tables and bar tables
Party tents
Parasols

Bose speakers
Microphones
Mix table,
Turntables
Amplifier
Ambient lighting on battery in variable colors
Candlesticks
Garland
Photo booth with integrated printer
Standard ACER 3000 lumens video projector – HDMI
120 cm x 170 cm screen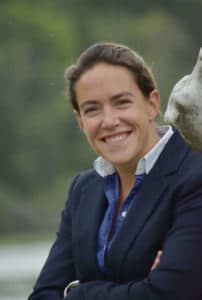 Emmanuelle Faÿ (Hâtes Events)

Château de Pont-Chevron
45250 Ouzouer-sur-Trézée
Tél.  : + 33 6 66 81 56 47
emmanuelle@pontchevron.com