Pont-Chevron welcomes you in a magical setting, deeply rooted in history, combining elegance,
refinement and conviviality
which will contribute to the success of your
corporate
events
: management meetings, board meetings, conferences, conventions, seminars, cocktails parties, training, showrooms, but also incentive and team building events.
We commit not to welcome any other event in Pont-Chevron the same day of your's to ensure a proper level of
privacy
and
confidentiality
you may wish.
We work with a wide range of suppliers, allowing you a tailor-made organization to meet all of your expectations.
Equipments are also available for the receptions rooms and you will find the full list below.
It is also possible to organize
outdoor events
in the park of the castle.
– Located 1h30 driving from Paris (south-east)
– Motorway exit 10 min away
– 300m2 modular reception rooms
– 13 bedrooms
– Lighted and private car park to accomodate up to 150 cars.
Our team remains at your disposal to work with you on other events or training, than those described in our booklet.
Our equipment at your disposal
"Napoleon III" white chairs
Buffets, tables and bar tables
Party tents
Parasols

Bose speakers
Microphones
Mix table,
Turntables
Amplifier
Ambient lighting on battery in variable colors
Candlesticks
Garland
Photo booth with integrated printer
Standard ACER 3000 lumens video projector – HDMI
120 cm x 170 cm screen
Prices :
Our prices include :

– The usage of the reception rooms located on the recently renovated stables facing the castle. Those reception rooms can accommodate up to 300 seated people and are equipped with a catering office.
– The privatization of the park with a view on the castle, the lake and the gardens
– Water, electricity and heating supplies
– Lighted and private car park to accomodate up to 150 cars
For booking you have a choice between three packages :
– Package "Room rental and furniture"
– Package "Study day"  (rental of rooms, furniture and meals)
– Package "Residential seminar" (room rental, furniture, meals and bed rooms)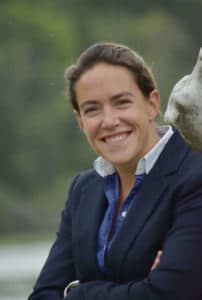 Emmanuelle Faÿ (Hâtes Events)

Château de Pont-Chevron
45250 Ouzouer-sur-Trézée
Tél.  : + 33 6 66 81 56 47
emmanuelle@pontchevron.com